Poker Speak
Hand Rankings
Texas Hold'em
Omaha Poker
7-Card Stud
5-Card Stud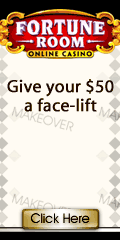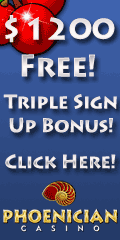 Poker Speak
The Nuts - having the best possible hand
SnG - Sit and Go (a Single-Table Tournament)
MTT - Multi-Table Tournament (tournaments with more than one table)
Rock/Tight - a very tight or conservative Player
Loose Player/Aggressive - a Player who is very aggressive with their bets and bluffs often
Fish - an inexperienced poker Player
Boat - slang term for a full house
Calling Station - a term used to describe how a Player plays their hands. Someone who is a calling station is in a lot of hands and doesn't do much raising
Rag/s - a card that does not fit into your hand in any useful way
Ring Game/Cash Game - this is a live poker game where Players can come and go as they please (different to a tournament)
Shootout/Freezeout - a tournament where no re-buys or add-ons are present, i.e. once you lose your chips, you're out of the game
Tilt - to play wildly or recklessly. A Player is said to be on tilt when he's not playing his best, or playing too many hands, trying wild bluffs etc.
Trips/Set - slang for 3-of-a-Kind
Under The Gun - the first person to act following the blinds
Big Blind - the first bet posted by the Player to the left of the Player that posts the small blind. It is a forced bet. The big blind bet amount is equal to the minimum bet limit. For example, in a $10 - $20 game, the big blind is $10. This is only applicable in Texas Hold'em, Omaha, and Omaha Hi-Lo
Blind Bet - the first bet placed by each Player. It is a forced bet and is placed before any cards are dealt. It is considered a live bet for the first round of betting. There are big blind and small blind bets in the first round of betting. This is only applicable in Texas Hold'em, Omaha, and Omaha Hi-Lo
Small Blind - the first bet posted by Player to the Dealer's left. It is forced bet. The small blind bet amount is equal to half of the minimum bet limit. For example, in a $10 - $20 game, the small blind is $5. This is only applicable in Texas Hold'em, Omaha, and Omaha Hi-Lo
Muck - this is when you do not want to show your losing hand to the table. The hand is discarded without being displayed to the table
Fold - this is when Players throw in their cards. They give up any claim on the pot in exchange for not having to contribute more chips to the pot
Call - this is when you place a number of chips in the pot equal to another Player's bet
Post - this is the bet Players place to join a game that is play, when they join the game for the first time, or if the Player sits out and misses one or more rounds of blinds
Raise - this is when you increase the amount of a bet made to you




PokerTime

Opening offer: $20 get up to $1,000
Games: Texas Hold'em; Omaha; 5 and 7 Card Stud; multiplayer tables; head-to-head; sit and go; Freeroll; and buy-in tournaments.
Progressives: Bad Beat Hold'em; Magic Hands.
Are you fanatical about poker? If the answer is yes, then PokerTime is the ultimate place for you to play. PokerTime is the latest addition to the award-winning Fortune Lounge Group of casinos and poker rooms.

Using the latest Prima Poker software, PokerTime has a slick and innovative player interface that offers a diverse range of action-packed games, available 24 hours a day. Take on other poker players in Texas Hold'em, Omaha, 5 and 7 Card Stud at head-to-head or multiple player tables. Advanced features allow players to chat, get their play statistics and review table history.

PokerTime offers an exciting array of tournaments; players can win a seat at the WSOP, qualify for the World Poker Challenge, claim their share of big cash prizes in $100,000 and $17,500 guaranteed tournaments and hone their skills without any risk in massive Freeroll tournaments.

Every poker player has experienced the frustration of a bad beat, but at PokerTime your nerves can rest easy, with their Bad Beat Progressive Jackpot you can win, even if you lose. PokerTime players can also win a $2,500 Magic Hand Jackpot, which is awarded every 4,000,000 hands dealt.

PokerTime is passionate about player support. Trained service professionals are available 24/7 via telephone, live chat or email. PokerTime uses the latest 128-bit security encryption, ensuring purchasing peace of mind. Players can bank using their Credit Cards or a range of eight Alternative Payment Methods. Cashing out is just a simple mouse click away at all times.




Golden Tiger Poker

Sign-Up Bonus: First-time depositors - receive 50% bonus up to

$200

.
Games: All the games are great if you like that particular version of poker. Texas Hold'em is typically the most popular variation, with 7 Card Stud following closely behind.
Special with Golden Tiger Poker: Golden Tiger also has a $250 prize for highest Texas Hold'em hand every day!
The interface and the "play" of Golden Tiger is consistent, the number of seats at a table varies from 2 for 1 on 1 Hold'em, to 8 seats for 5 and 7 card stud and 10 players to each Texas/Omaha Hold'em, tables. The lobby allows you to view open tables, by the type of game. Each game list allows you to view the stakes for the game, the number of people playing and when relevant and the number of people waiting to play. You'll be able to choose the betting limits you're comfortable with. Texas Hold'em stakes range from $.50/$1 to as much as a $50/$100 table. Once you're in there, you'll see a table and chairs - but only names for players, not Avatars (people) like at most poker rooms. Right click a player's name for more info on them and the ability to keep notes.

Since launch, Golden Tiger Poker has delivered over 500,000 hands to their customers, primarily for Texas Hold'em, but also 5 and 7 Card Stud Poker. The advantages and disadvantages of a "smaller" poker room are just two sides of the same coin: Fewer people make it a more friendly atmosphere, since you keep seeing the same folks whenever you play, but fewer people usually means it's harder to find a game other than Texas Hold'em during non-peak hours.


Top Online Casinos


The Gaming Club

Get

400%

bonus to win on fantastic range of slots games!



Lucky Nugget

400% Bonus

: Buy $50 and get $200 Free.



River Belle

Buy $55 and get

$110

Free at River Belle



Vegas Villa

Get

$10

with nodeposit and

$300

Free bonus at Vegas Villa Casino.



Jackpot City

Buy $50 and get

$100

Free at Jackpot City. Choose from 40 Slots and Progressive Slots.



7 Sultans

Casino testing link that gives you

15

minutes on the house. Get free

$500

worth of casino credits and keep your winnings. Access code is Test777.


Royal Vegas

Get free

100

spins worth $100 (no purchase required) and 200% free bonus at Royal Vegas Casino.



Platinum Play

Get

$200

free (no deposit required) to spend on a variety of games. You'll have the most fun and exciting online gaming experience possible in a safe & secure environment.



Golden Tiger Casino

Play on Tomb Raider Video Slot for

one hour

free plus

$250

bonus.



Captain Cooks Casino

Captain Cooks Casino will give you

$500

FREE and 1 hour to make as much money as you can.



Casino Classic

Get

$500

Free and 60 minutes to make as much money as you can.



Virtual City Casino

Get

$10

free just for downloading their software. Virtual City has a great selection of games, and all the great progressive jackpots like Major Millions, Wow Pot and Triple 7s Blackjack.



Lucky Emperor

For a limited time we offer this amazing sign up bonus:

$10

Free, no purchase required!